Paso Robles
Day One: Los Angeles
Although waking up at 4am for our flight was a bit of a struggle, it was worth it to land at 9am with the full day ahead of us. Laurie and Kyle were able to visit with friends in LA who just had a baby, and Chauncey and I took the car to explore. First stop, In-N-Out Burger.
This was Chauncey's first time in California and In-N-Out burger did not disappoint. Because he doesn't like to eat before flights, he was pretty ravenous by this point and ordered the 4x4 burger. If you don't know, that means 4 burger patties and 4 slices of cheese.
Next up was to check out the beach. We parked right next to Venice Beach and walked up to Santa Monica Beaches.
Day Two: Wine Tasting & Nap time
Breakfast: coffee and banana pancakes to the sounds of a nearby Rooster.
We booked a wine tour that took us to three wineries for tastings. We learned that Paso Robles was historically cattle country with nut and olive agriculture, and it wasn't until the 80's that someone realized the climate is similar to the mediterranean and is ideal for vineyards. During prime growing season, daytime temperatures reach the 100's and the evenings drop to the 50s each night. In the short span of 30 years Paso Robles has grown to over 250 wineries. There are 11 different sub-climates (AVAs) within Paso Robles territory, so there are 40 different grape varieties grown.
The wines were so delicious that we bought one bottle at each of them to drink back at our AirBnb with dinner. The views exceeded all of our expectations as well. The tour was excellent and left us ready to eat lunch and go back to our AirBnB for some heavy napping.
When we all stirred awake, it was time to grab steak and veggies from the store and start grilling. Our best wine from the morning was popped and we began what became 6 hours on the front porch eating, drinking, star gazing, and rounds of Would You Rather and Kings.
Day Three: Gobletime becomes Becktime
After a grueling 4 mile run that Chauncey and I forced ourselves to do, we were too pooped to join Laurie and Kyle on our original plans for the day which was a hike. So while they did that, Chauncey and I walked around the downtown area of Paso Robles.
We ended our walking tour with lunch. After all the wine we had drank in the past 48 hours we both agreed we would simply get iced teas with our lunch....... buttttttt then again, we are on vacation so what the heck. 'I'll have a glass of the House Chardonnay' slid off my tongue quite easily. Chauncey had a local Paso Robles beer that he loved.
The hero segment of the day was Kim & Tyler's wedding though. Tooth and Nail Winery was more beautiful than I ever expected (and I was expected something really great). Seeing Kim smiling all night filled my heart with pure joy. It could not have been a more perfect evening of seeing old friends, eating and drinking great food & wine, dancing, and laughing.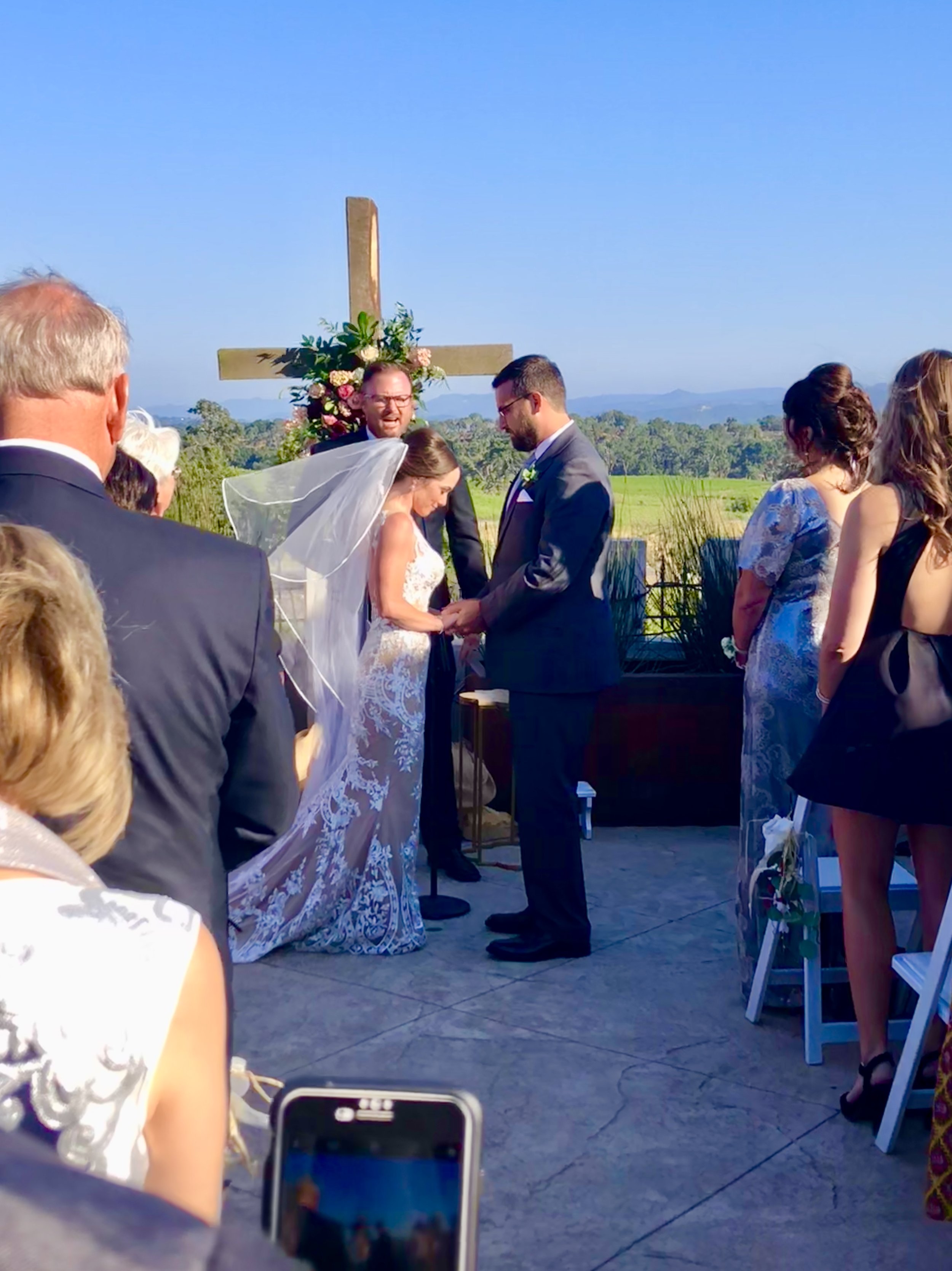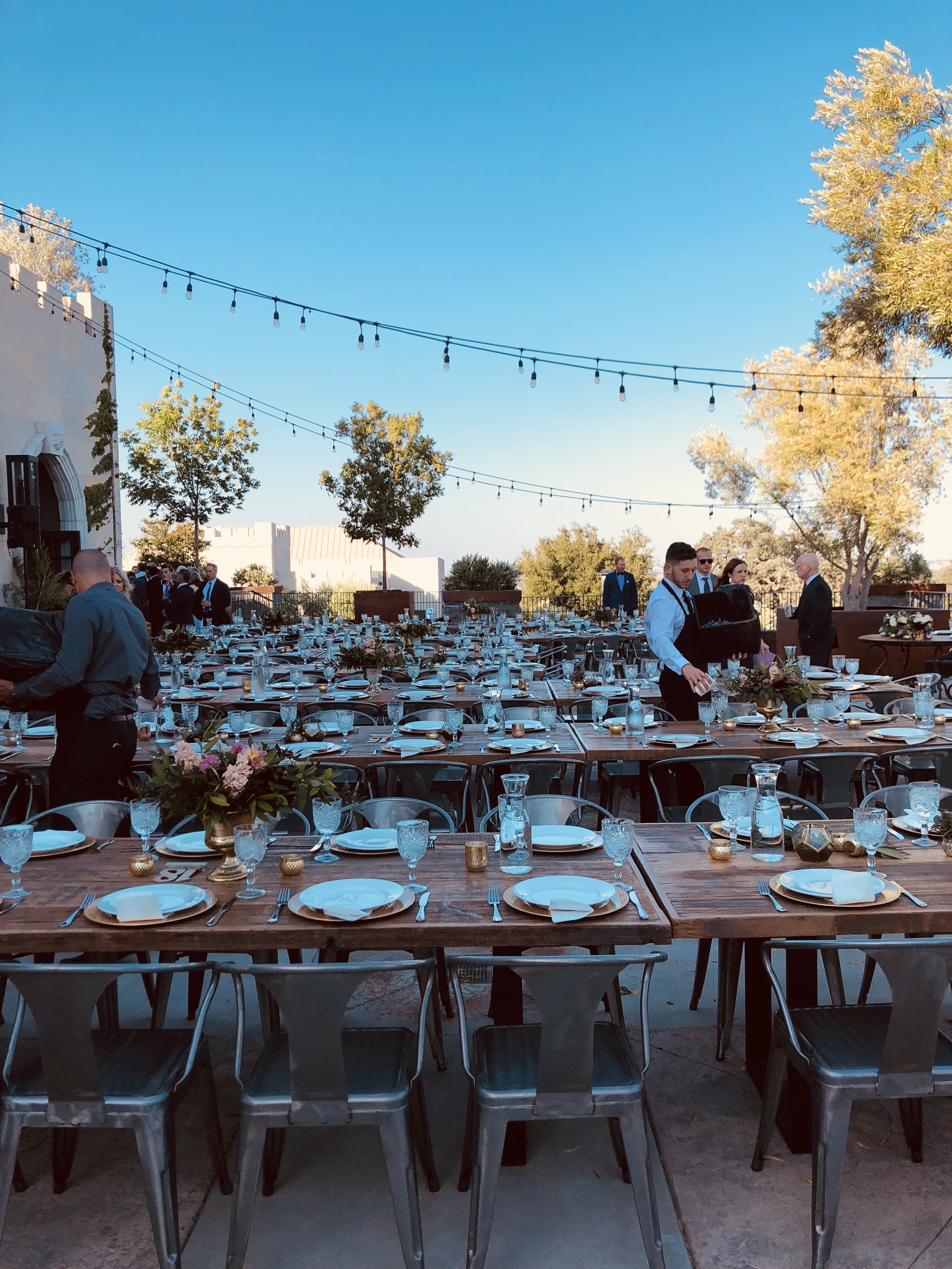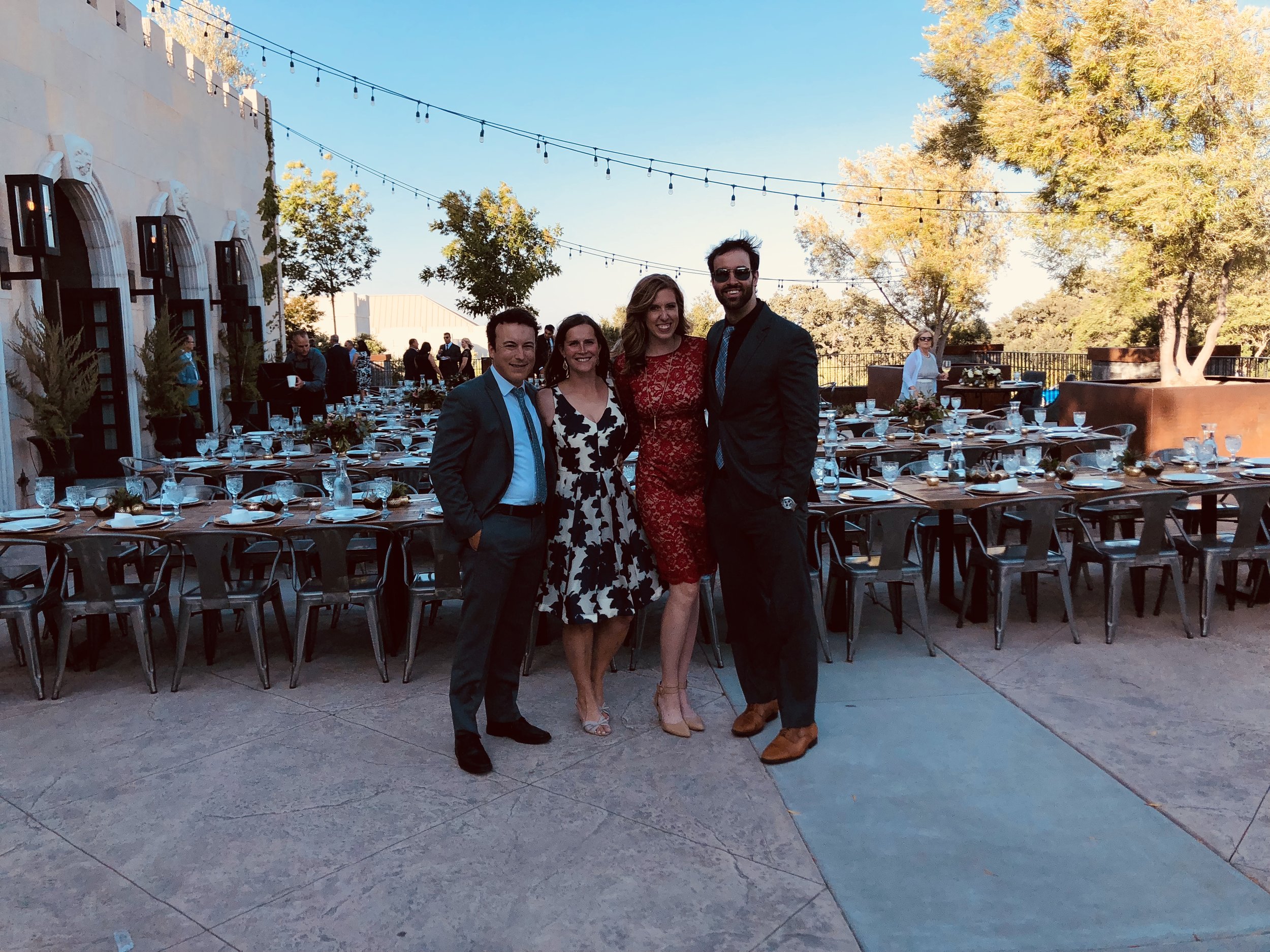 The Final Day: One Last Sip of Paso Robles
We didn't have to leave until Monday morning, which gave us one last day to enjoy the fruits of Paso Robles' vineyards. I'm not going to lie, after 3 days of drinking day and night, we had to put our rally hats on to get back out there. We were never hungover, but the marathon was taking a slight toll on our bodies.
But when it comes to wine, we're NO QUITTERS! We went to Eberle, a vineyard recommended to us by many people. The views were beautiful and we enjoyed the patio with a bottle of wine. It's funny how after a glass of wine, you're right back on the wine horse like the wino you always knew you were. :)
When we were done with the wine, we went on their cave tour to see how they produce and age their barrels of wine. We closed the afternoon back at our favorite winery Vina Robles with a plate of cheese and bottle of sav blanc.
It's a tough job... sitting on patios, leisurely drinking delicious wines, laughing with good friends.... but someone has to do it. And we'll do it again.. if we must. :)
The true highlight of the weekend remains seeing a dear friend marry her best friend. Thank you Kim for inviting us to your beautiful, wonderful, special day and giving us an excuse to enjoy ourselves in the meantime.